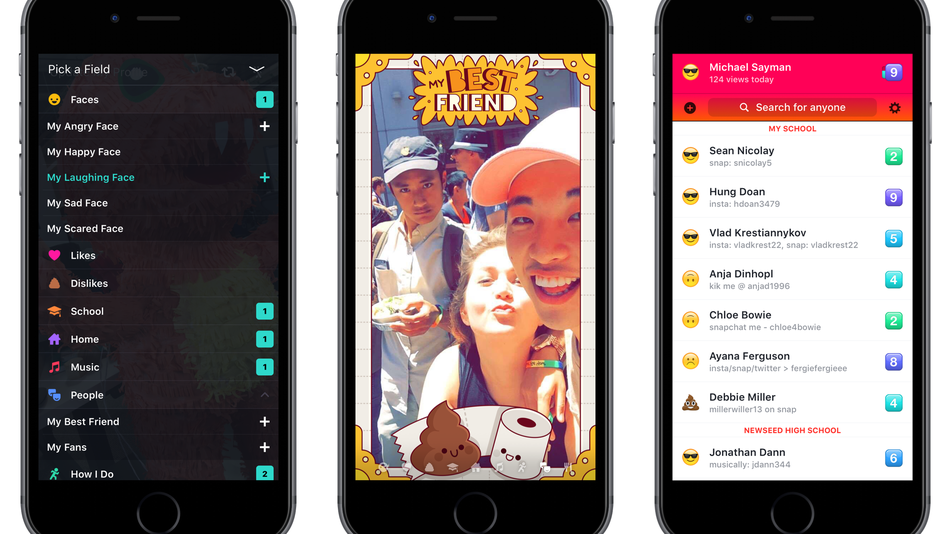 Facebook is trying — once again — to make itself more appealing to teenagers. Though the company has tried and failed and tried again to win over teens the way Snapchat has, the company is now taking a new tactic in its bid to appeal to high schoolers. Yes, it's (yet another) standalone app. This one is different than Poke and Slingshot and all the rest in one important way: it was created by a teenager.
At 19, Michael Sayman may be the youngest product manager on staff at Facebook. Despite being only two years out of high school, however, he's already a veteran app developer.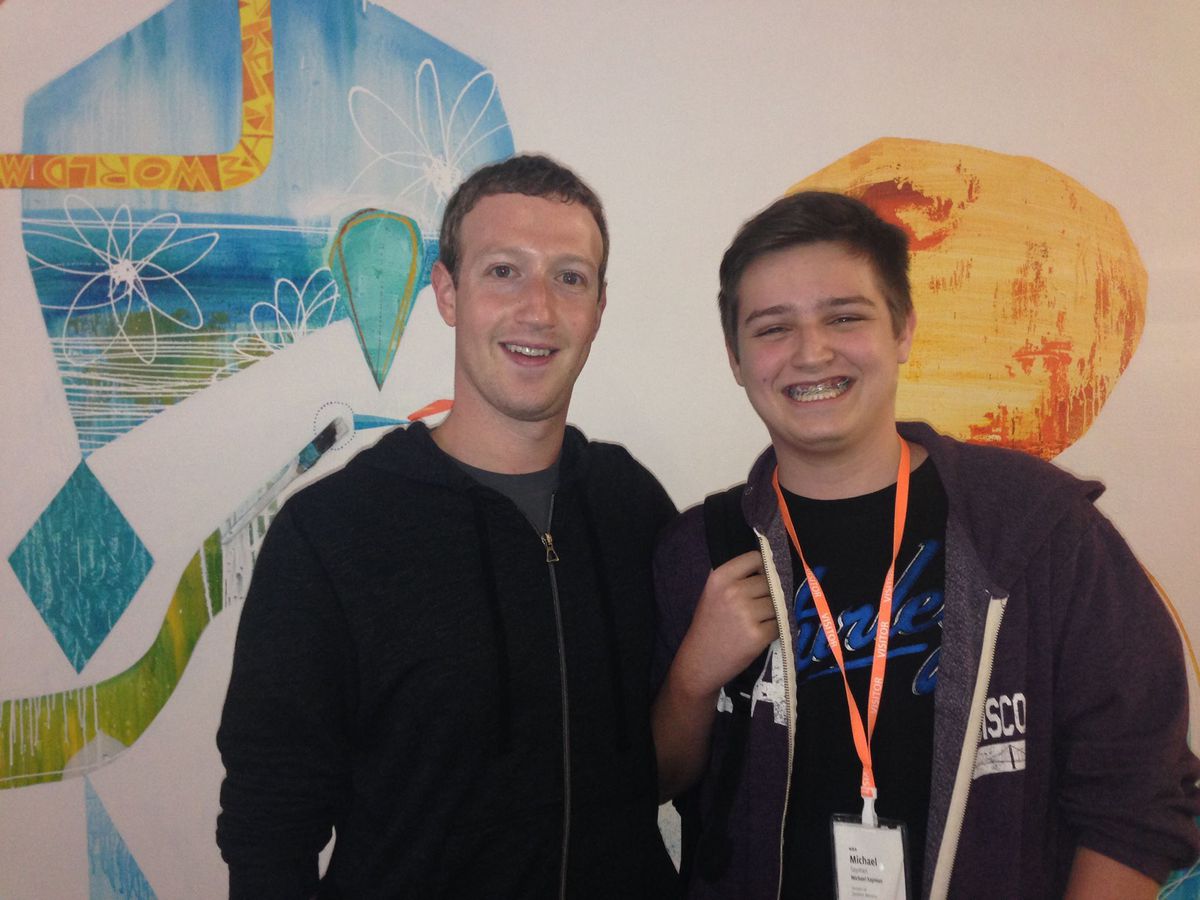 His latest? Lifestage, Facebook's new video-centric app for iOS that connects high school students with others from their school. Rather than profile photos, the app uses a series of selfies where users can show off their "faces." Users record videos to show off what they like and dislike and who their friends, pets, boyfriends and girlfriends are.
Sayman made his first app at 13 in the early days of Apple's App Store and created several more over the next three years before catching the attention of Facebook, who invited the teenager to its upcoming F8 developer conference. Once there, he landed a meeting with Mark Zuckerberg, who must have been impressed with the young developer because he received a job offer from the company shortly after.
It was while going through his initial training at Facebook that Sayman says he came up with the idea for an app that would become Lifestage. Though he and his friends were active on many different apps — Facebook, Snapchat, Instagram and Twitter — he says none of those seemed to do a really good job at conveying someone's personality beyond a one-line bio or a profile image.
His solution: Lifestage's profiles, which are comprised of a series of selfies and videos that depict everything from your musical taste, to your favorite activities and your best friends. Once you've connected with your classmates (more on that in a minute), you can browse their profiles from the app's main feed. Tap on a username to swipe through their collection of photos and videos or check out your own at the top of the feed.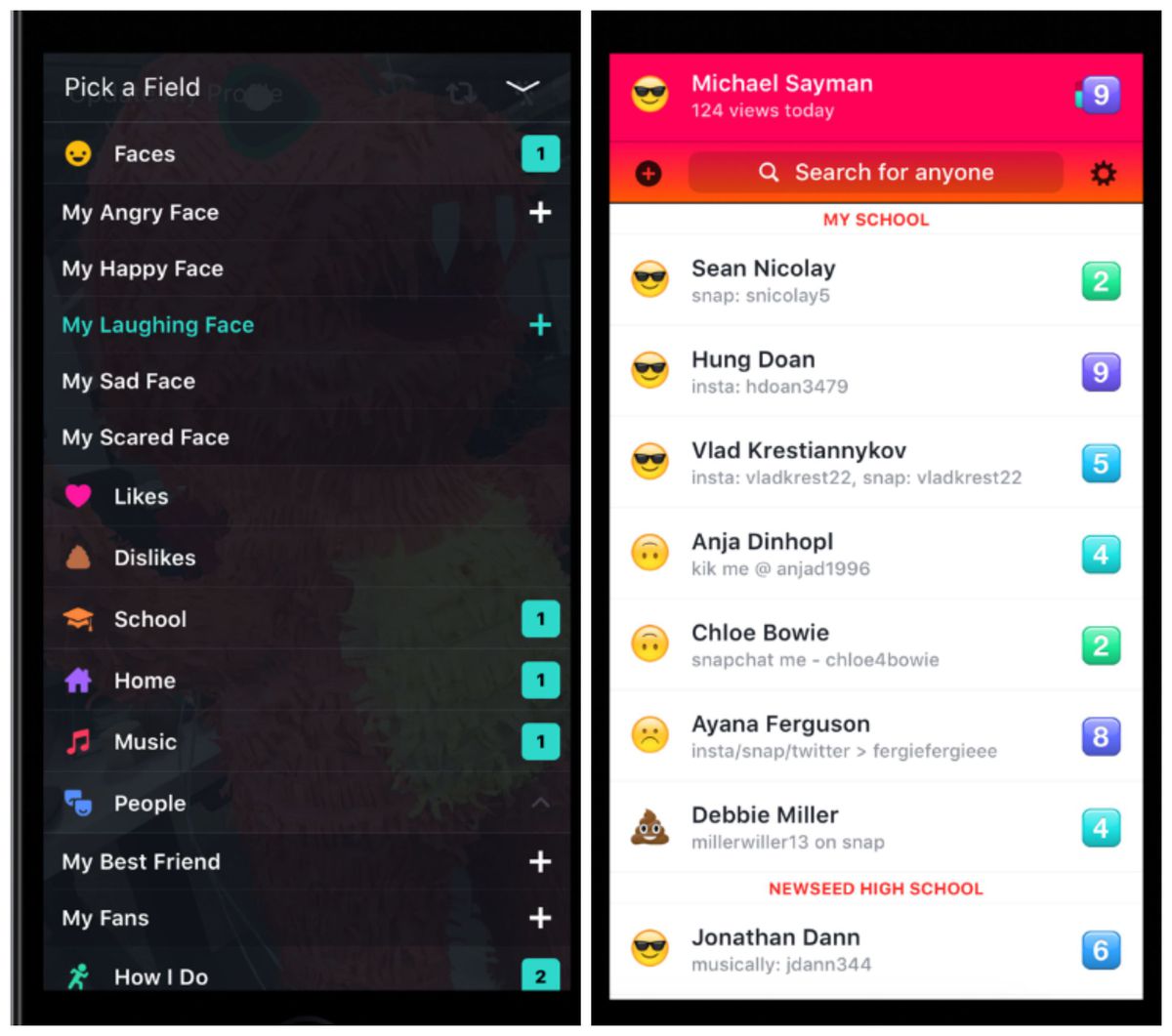 Just like Snapchat's friend emoji (R.I.P best friends), Lifestage uses a system of similarly inscrutable emoji characters to indicate how up to date user profiles are (spoiler: the poop emoji is bad.) The numbers next to user names indicate how many profile sections have been filled out. Notably, There are no messaging features or one-to-one interactions — instead, users can post their user name for Snapchat or Instagram or preferred messaging app.
Though the app's interface has many Snapchat-like elements, Sayman says the design was inspired by looking at screenshots of early versions of Facebook from 2004. Back then, Facebook's design was centered around profiles where users listed their schools, relationship status, likes and dislikes and other personal details.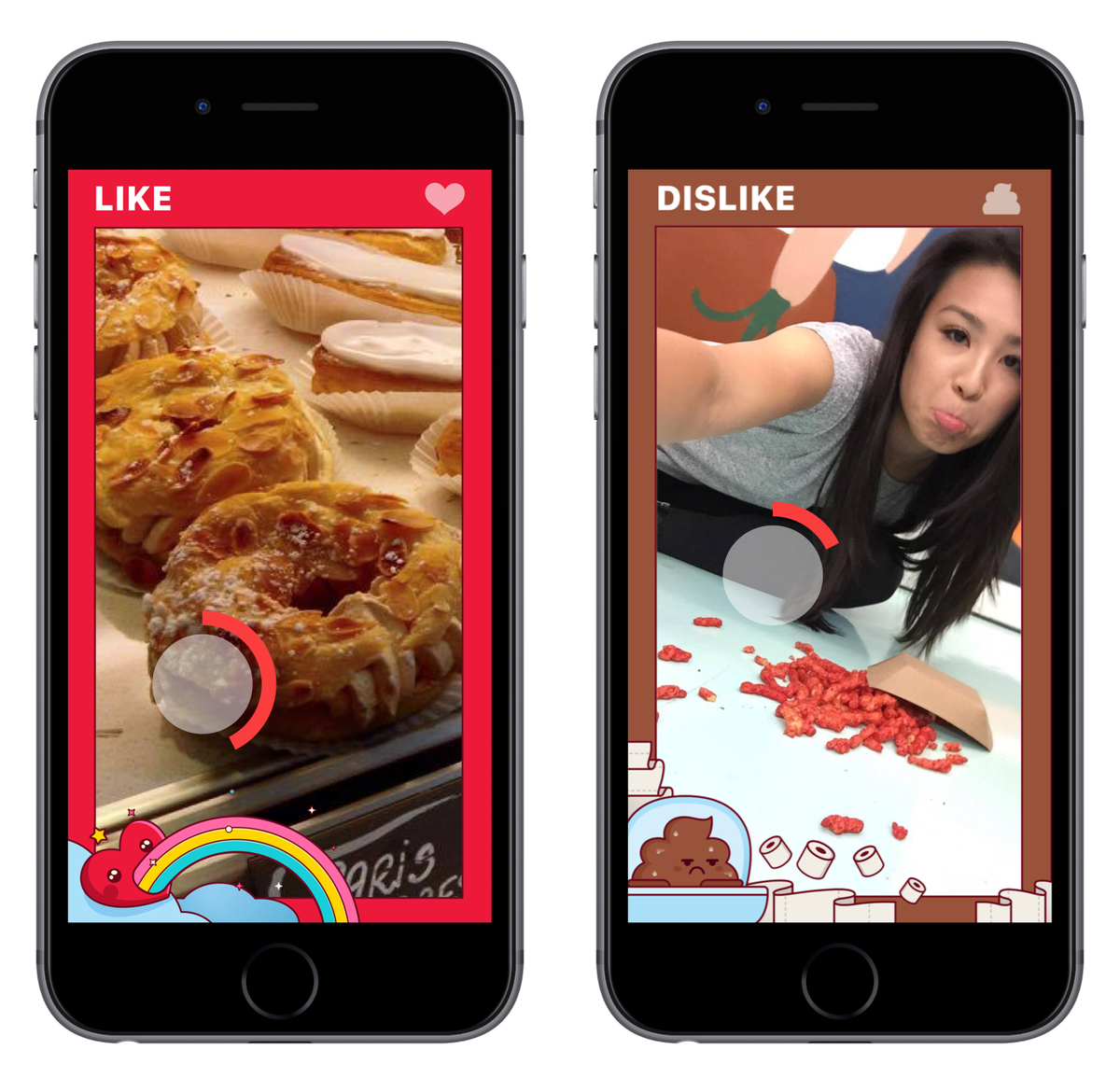 After getting over his initial shock at the now hilariously outdated design ("Oh, my gosh, this is, like, so old," he recalls of his initial reaction), he says the idea still seemed like a good one.
"This mechanic is cool, I liked this concept of being able to see people's profiles in my school communities and see who they were all about," Sayman tells Mashable. "What if we were to grab what Facebook from 2004 was and bring it to 2016 and bring it into what we've been trying to understand with video and content creation."
In much the same way the original version of Facebook was limited to students at a handful of universities, Lifestage is limited to high school students — at least for now. Any student at any U.S high school can sign up for the service, which is completely separate from any Facebook account you may have. Any given school, however, will need at least 20 students to sign up and make profiles in order for them to interact with each other.
Whether or not it catches on with the teenage users Facebook has been trying so desperately to reach is another matter. But Sayman says he's not too concerned with that just yet. He recalls that when he was still in high school, he was developing apps to help his family pay bills. That experience, he says, not only helped prepare him to compete in the competitive App Store environment, it gave him a perspective not many teenagers get to experience.
"I had to change my whole goal. I need to make sure we have money to pay for the electricity or to go to the supermarket. That ended up changing a lot of how I looked at the App Store."
See more at mashable