"The Laundry industry is heavily driven by repeat business. While their services (Wash and Fold, Drycleaning,  Ironing, Low Heat Dry, etc.) are important and frequently sought after, the industry itself is extremely over saturated with somewhat identical competitors."
Are you into laundry business and want to achieve business growth?
This article is for you. Believe me, your 3 mins reading will help you in streamline your day to day business transactions.
Offering your clients laundry mobile app solution you are not only going to ease the way they deal with  you but you are ready for what's next, – a technology that will make their lives easier for you and your customers as well.
Laundry App Solution Overview:
Laundry mobile app offers customers to access laundry services by just entering the zip code, email address and getting delivery back on times. Once the user has signed up they need to select a service, time, date, address so that pickup person can come and pick the clothes for washing/dry cleaning. The order can be scheduled and tracked to review it back by making it easy. They allow the user to make payment by any digital technology additionally various discount coupons are available. The order can also be reordered and there is a feedback option to enhance customer experience. To access the features of App install the App from Playstore and Apple store.

Also read: Estimated costs of developing mobile app & advantages for business
Laundry App Features: The laundry app should be very easy to use by your customers and bring them back again and again to use your services with one touch experience with following features:

Easy Start: It can be easily start with the email address and zip code of your area.
Schedule Order: Schedule an order beforehand  by selecting the appropriate pick up date for the clothes and can set date as well, according to their convenience.
Payment Method: Customers you don't have to worry about your coins, balance due etc because now you can pay online by using your credit/debit card /net banking easily.
Express Reorder/Reorder: Without wasting time, a user can place the order again by changing the date and time of pickup.
Reviews: According to the quality of laundry services delivered to user, users can review and rate the service.
View and Manage Profile: Easily add and edit the basic profile information i.e name, mobile no.,address, zip code.
Order History: Users can view the record of all the orders that are completed and the ones that are pending.
Pickup and Delivery Order: Place an order, sit back and just relax while our pickup person will pick your dirty laundry and deliver it back after processing.
Offers and Discount Coupons: Users can view the discounts or offers while placing the orders for getting the respective laundry services.
Why I need it? – The Benefits
Manage booking effectively
Stop losing money from no-shows
Smartly maintain client communications
Know your customer better over the period of time
Store important client information
Manage staff and review performances effectively

USPs of  Laundry App Developed by WeDigTech:
Users are not required to understand technical codes..

They can easily access the application from any platform.

It improves the efficiency and scalability as the user does not need to handle the load.

Ease in payment as allow the use of digital technology.

User- friendly interface.

Multiple network compatibility allows the application to run on all multiple networks.

Customized way as it removes the hassle and time issues.

Optimized search engine and social media friendly platform.

Also read: In-House Developers vs Outsourcing – Guide to Read Before App Development

Tentative Time & Cost Estimation to Develop Laundry App:
| | | | | |
| --- | --- | --- | --- | --- |
| TASK | PER HOUR COST | MAN DAYS | TIME IN HRS | AMOUNT |
| Logo Integration /To be supplied by the client | $20 | 1 | 8 | $160 |
| Design wireframe, PSD Implementation | | 5 | 40 | $800 |
| Admin Panel – CRM Management | | 12 | 96 | $1920 |
| Payment Gateway Integration | | 3 | 24 | $480 |
| App Dev Android | | 25 | 200 | $4000 |
| App Dev iOS | | 25 | 200 | $4000 |
| Overall Testing, Feedback, UAT | | 5 | 40 | $800 |
| Overall Deployment (Web services, App Stores) | | 2 | 16 | $320 |
| Website Development | | 20 | 160 | $3200 |
| 3 Months Free Bug Support | | | | |
| Total | | 98 | 784 | $15,680 |
| Discount | | | | $2,000 |
| Final Discounted Price In USD | | | | $13,680 |
Screens of one of the laundry mobile app we have developed: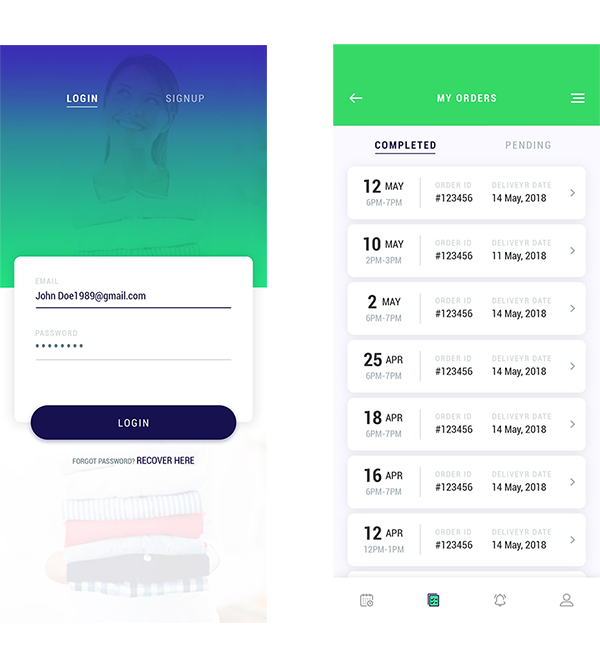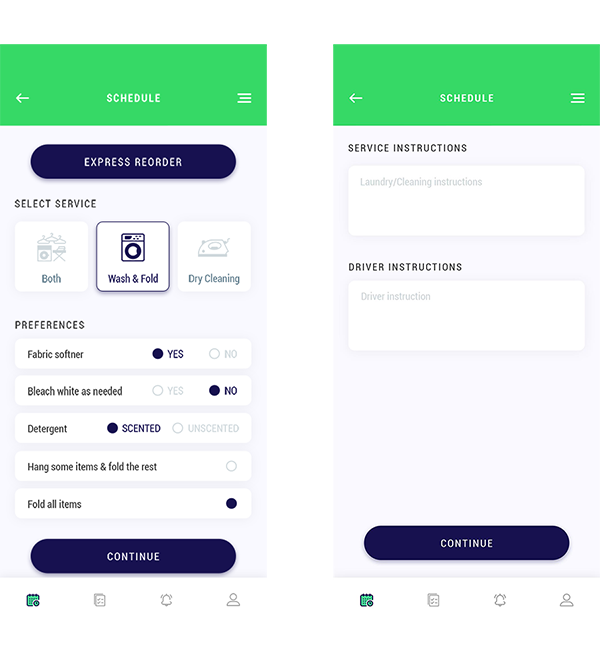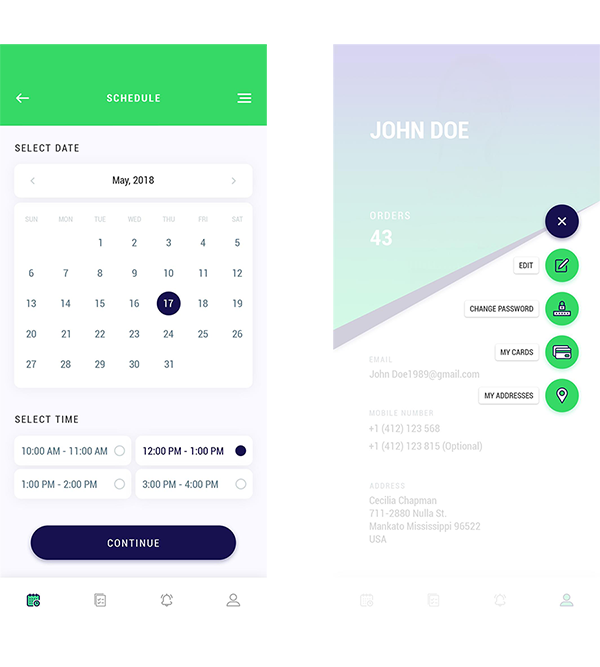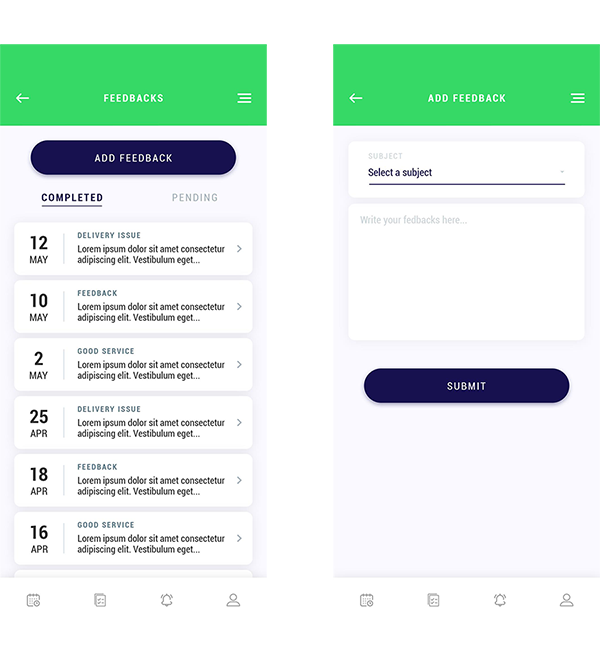 Looking to develop laundry app to streamline your business?
I hope you enjoy the post. Please write to us if you are looking for a mobile app development partner. We have a multifaceted app & software developers team which will help you find solutions to all your tech blockades. We build custom laundry apps and care about the look and feel of app so user love it and download.